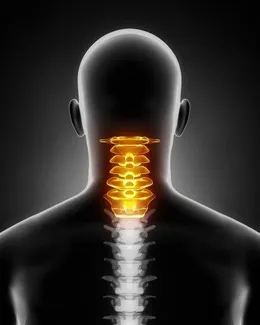 The word "chiropractic" comes from the Greek words Kheir (hand) and praxis (action) and literally means "done by hand." Instead of prescribing drugs or performing surgeries, chiropractors use manual treatments of the spine and joints, nutrition, exercise therapy, massage, trigger point therapy and lifestyle changes to allow the body's natural state of health to fully express itself.
Like conventional medicine, chiropractic is based upon scientific principles of diagnosis through testing and observations. Treatment is based upon the practitioner's rigorous training and clinical experience. Unlike conventional medicine, which focuses on attempting to treat disease once it occurs, chiropractic attempts to improve the health of the individual in an effort to avoid illness in the first place. Most people would rather be healthy and avoid illness, if they could. People are recognizing the benefit of seeking an alternative to traditional medicine; one that will help them achieve and maintain optimal health.
Chiropractors understand that one of the main causes of pain and disease is the misalignment and abnormal motion of the vertebrae in the spinal column called a subluxation. Chiropractic works by removing these subluxations in the spine, thereby relieving pressure and irritation on the nerves, restoring joint mobility, and returning the body back to a state of normal function.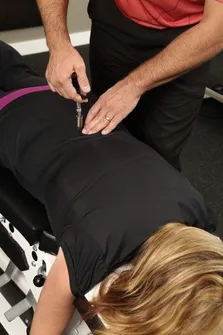 The chiropractic adjustment is a quick thrust applied to a vertebra for the purpose of correcting its position, movement or both. Adjustments are often accompanied by an audible release of gas that sounds like a 'crack.' The sound sometimes shocks people a little bit the first couple times they get adjusted, but the sensation is usually relieving. Occasionally, minor discomfort is experienced, especially if the surrounding muscles are in spasm or the patient tenses up during the chiropractic procedure. There are times when the audible 'cracking' does not occur. This is often due to either significant muscle tightness or that the patient may be having a hard time relaxing during their adjustments.
Chiropractic is so much more than simply a means of relieving pain. Ultimately, the goal of the chiropractic treatment is to restore the body to its natural state of optimal health. In order to accomplish this, Our Doctors use a variety of treatment methods such as Activator, Thompson, Gonstead, Diversified, Nutrition, Acupuncture, and many more protocols to reach their goals. Since the body has a remarkable ability to heal itself and to maintain its own health, the primary focus is simply to remove those things which interfere with the body's normal healing ability.
Numerous studies have demonstrated that chiropractic care is one of the most effective treatments for back pain, neck pain, headaches, whiplash, sports injuries and many other types of musculoskeletal problems.
The chiropractic approach to healthcare is holistic, meaning that it addresses your overall health. It recognizes that many lifestyle factors such as exercise, diet, rest and environment impact your health. For this reason, chiropractors recommend changes in lifestyle' eating, exercise, and sleeping habits in addition to chiropractic care.
What truly differentiates doctors of chiropractic from any other healthcare professionals is the fact that chiropractors are the only professionals who are trained to diagnose and treat what are called spinal subluxations. The word 'subluxation' comes from the Latin words meaning 'to dislocate' (luxare) and 'somewhat or slightly' (sub). So the term 'vertebral subluxation' literally means a slight dislocation (misalignment) of the bones in the spine. Although this term was adequate in the 1800s when much was still misunderstood about the human body, today the word 'subluxation' has changed in meaning to capture the complex of neurological, structural and functional changes that occur when a bone is 'out of place.